Due to the declaration annonuced by Minister of Interior.Our Hamam is temporarily closed
TC İçişleri Bakanlığı kararnamesi gereği hamamımız geçiçi olarak kapalıdır.
Historisches türkisches Bad (Hamam) in Istanbul
Ottoman-Ära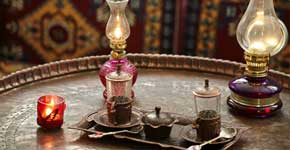 Das Ağa Hamam wurde im Jahre 1454 durch osmanischen Eroberer Fatih Sultan Mehmet erbaut. Das türkische Bad stand für die private Nutzung des Fatih Sultan Mehmet und seinen Prinzen zur Verfügung. In diesen damaligen Zeiten war der Bezirk Beyoğlu noch unbewohnt, die Sultane nutzen diese Region gerne für die Jagd. Im Jahr 1454 ließ Fatih Sultan Mehmet in dem Gebiet dieses Gebäude errichten, wobei die obersten zwei Geschoße als Wohnunterkunft und das Erdgeschoss als türkisches Bad seine Verwendung fand. Bis in die letzen Jahre des osmanischen Reiches wurde dieses Gebäude ausschließlich von Sultanen und Prinzen genutzt.
Türkei-Ära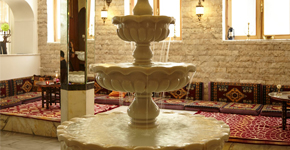 Mit der Gründung der türkischen Republik im Jahr 1923 wurde die osmanische Regierung beendet. Das Ağa Hamam wurde zu dieser Zeit von einer Armenisch aufgekauft und für das Volk eröffnet. wurde dieses türkische Bad an einen Hüsyin Yılmaz verkauft. 34 Jahre danach, im Jahr 1974 trat Hüseyin Yılmaz in den Ruhestand und verkaufte das Ağa Hamam an seinen Neffen. Das türkische Bad wurde im Jahr 1984 renoviert und stellt seitdem seine Dienste für Touristen zur Verfügung.